Everyone here at Dolby Vivisol would like to congratulate Joss Philipps, our Customer Service Team Leader, for completing 'Race the Sun', a gruelling challenge in aid of Action Medical Research for Children.
There's still time to support Joss if you can by donating to his JustGiving page here. 
Race the Sun is a dawn-to-dusk triple event that takes place in the heart of the Lake District National Park. Joss and his team were pushed to their limits to complete the course that consisted of cycling 40 miles around the Skiddaw mountain, canoeing for two miles across Derwentwater and an 11-mile hike to the summit of Skiddaw - the sixth highest mountain in England at 931m.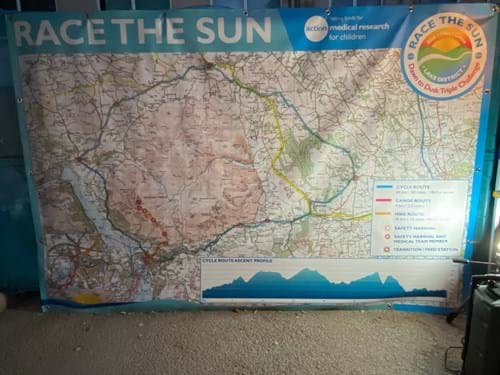 While this triathlon-style adventure was a great experience, Joss and his team took part to raise money for Action Medical Research for Children. Action Medical's mission is to save and change children's lives through medical research, developing treatments, vaccinations and cures for conditions such as Duchenne muscular dystrophy, premature births and pregnancy complications and childhood cancers, to name a few. 
Joss explained, "This challenge was a fantastic adventure and a great bonding experience for my friends and me, although it did leave us all a little broken at the end. It was all completely worth it though because we got to raise so much money for such a brilliant charity. Thank you so much to everyone who has supported me." 
Here are few pictures from the day and to find out more about the event and other challenges available, visit Race the Sun - Lake District | Action Medical Research